Straw Hall Care and Maintenance Manual
Natural Hydraulic Lime Floor Care:
Straw Hall has very thick flooring that's made of "Natural Hydraulic Lime" (NHL) plaster. The floor has "hydronic" heat, with many rows of plastic pipe (for circulating hot fluids in colder times) embedded within the NHL.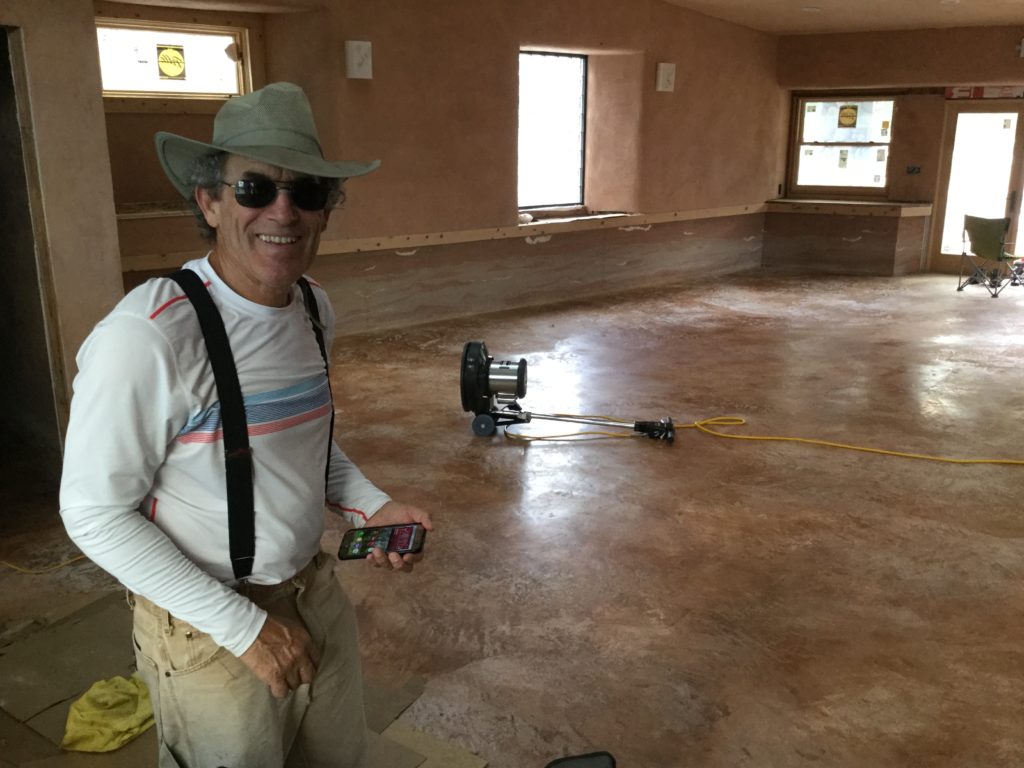 The floor is strong and set, but it's not as hard as concrete, so care must be taken to prevent scratching or chipping the floor.

Care and Maintenance of the NHL Floor:
1. Keep dirt, dust, gravel bits, twigs, needles, leaves, trash, etc. off of the floor and outside.
2. Sweep and mop the floor at least once before and once after each building use (ideally swept several times per day when in active use).
3. Educate and require users to remove shoes and avoid tracking any debris inside onto the floor (signs can explain and teach).
4. Obtain heavy-duty large, durable dry mops and commercial industrial dust mops, and some soft-bristle push brooms, etc.
5. Create space to get in and out of shoes (benches), and places to store shoes (cubbies or rack shelves).
6. Create a clean wide exterior entry porch (flagstone?) with door mats inside and out for more particle control and a welcome feeling.
7. Wet mop floors once per month. Lin likes to use Bona Hardwood Floor Cleaner when wet mopping. Spray and then wet mop a small area at a time.
8. Based on a visual assessment after sweeping and dry mopping, the "Quick Shine" floor wax product will need to be re-applied, as needed.
9. As needed, re-wax, re-seal, re-buff floor top finish coat about once per year, to restore smooth out, re-color and reset texture of NHL flooring…
Download a PDF of this list on a one-page poster here: 
Straw Hall NHL Floor Care