BBHSP Fire Prevention Protocols & Actions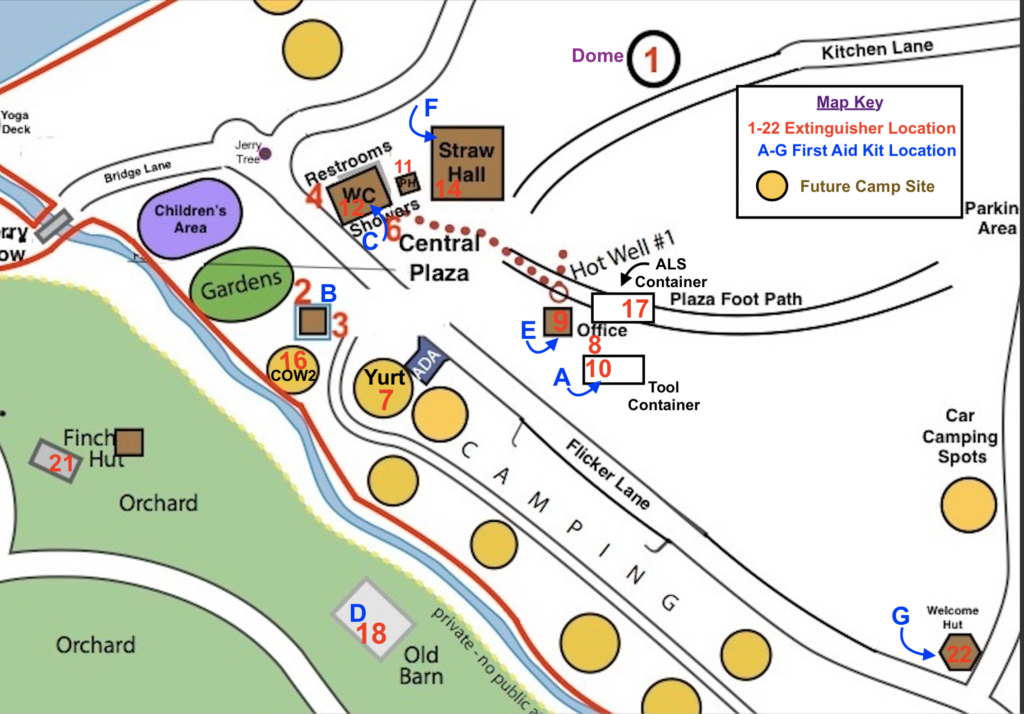 -Inventory, map locations, and maintain annually fire extinguishers (done)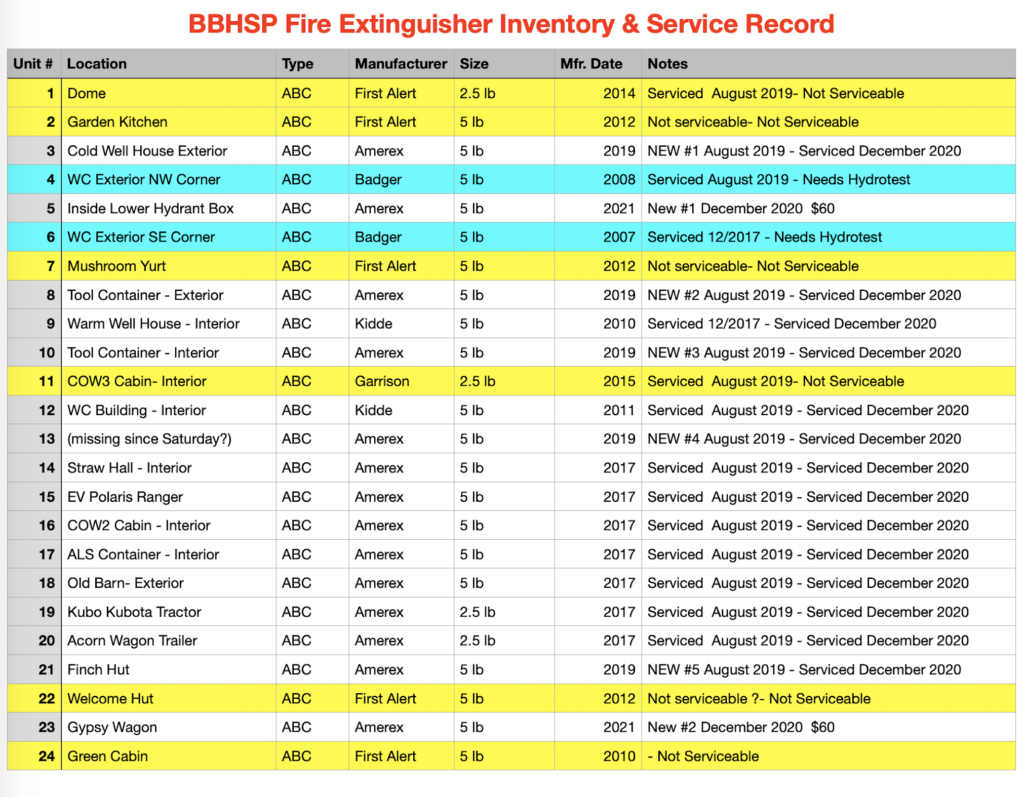 -Keep a maintained fire extinguisher in all BBHSP vehicles (almost done)
Fire Hydrants Ready for Staff Use:
Inventory all hydrant equipment (done)
Move to a temporary location closer to lower hydrant (done)
Complete & load hydrant storage boxes (done)
Set up testing and training program (Sy & Robyn)
Weed whack upper hydrant (annually)
Training & review for equipment use (annually)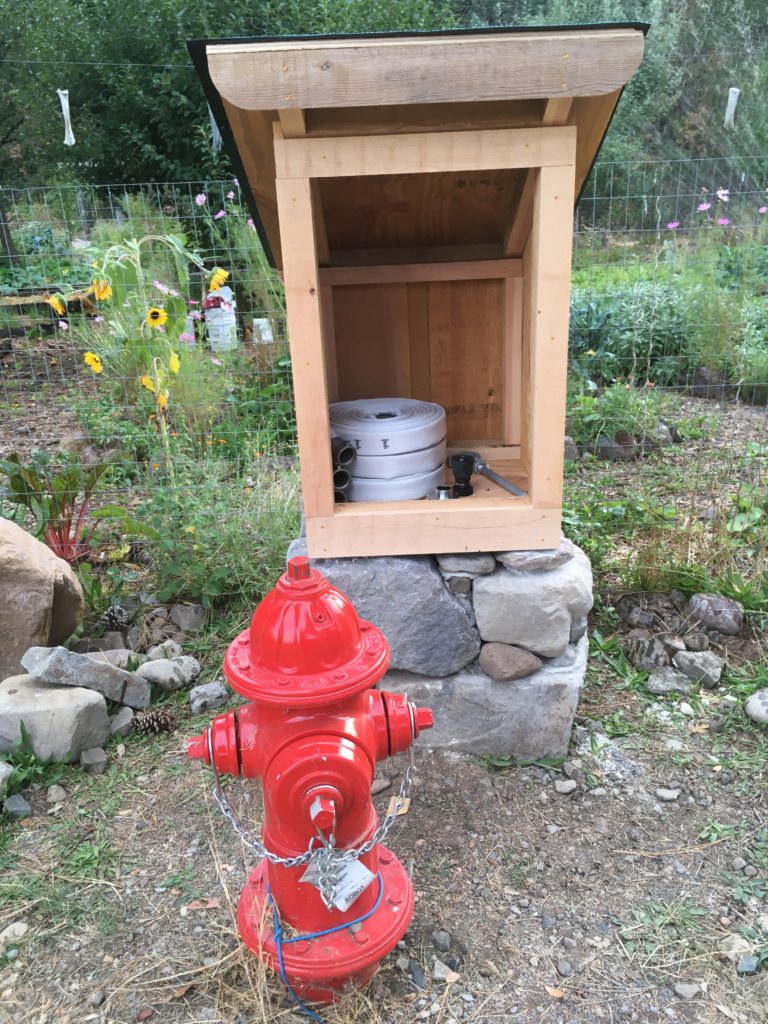 ~~~~~~~~~~~~~~~~~~~~~~~~~~~~~~~~~~~~~~~~
Hydrant Equipment for Emergency Use:
-Each hydrant equipment box will contain at a minimum:
•Three 100' fitted fire hoses (1.5"), totaling 300'
•One adapter to connect hose to hydrant (3" to 1.5")
•One adjustable hose nozzle for spraying water
•One pentagonal wrench key for operating hydrant
-Future: Add a Fire Extinguisher to each equipment box.
~~~~~~~~~~~~~~~~~~~~~~~~~~~~~~~~~~~~~~~
Actions To-Do, If and When Possible:
-**MAINTAIN TIRES and WHEELS on all TINY HOMES, COWS, SOW, TRAILERS, and all vehicles, so they can be moved immediately with short notice or no notice (This means tires in good shape and properly inflated at all times)!
-Figure out a way to lock hydrant equipment boxes, to prevent theft, while still allowing for quick access in emergency. (??)
-Develop (and make available, in writing) our annual staff Fire-Prevention Training Program.
-Train, Training, Practice and Planning! Readiness is an ongoing practice.
-Schedule regular fire extinguisher maintenance visits in conjunction with Indian Springs School, so maintenance trips to Big Bend are synchronized.
-**Buy two additional adapters to connect hose to hydrant (3" to 1.5"), so each  hydrant equipment box will contain two, so two 100' hoses can be operated from each hydrant at once. 
-During or before Level One evacuation warning, move mobile buildings into defensible open spaces (like COW3 moove to Central Plaza, etc.) and put sprinklers on them to wet them down, using gravity-fed fire water system.
-**Design and install rooftop sprinklers for WC & Straw Hall (connect hoses from spur at lower hydrant)
-Acquire pick up truck with tow hitch that can help move mobile buildings (in addition to using Kubo tractor).
-Acquire water truck with pump and hoses.
-Acquire a small dozer for fire fighting (such as a Cat D1, D2, or D3).