Straw Hall Progress: Before, During, and After
The amazing and beautiful Straw Hall building is dedicated to Skip Towne and Rick Green, who both put so much love and sweat into the project, but passed away before its final completion. Skip spearheaded the design process and Rick led the construction, both of them were passionate master builders, who generously provided skills and guidance on the project even well after their passing…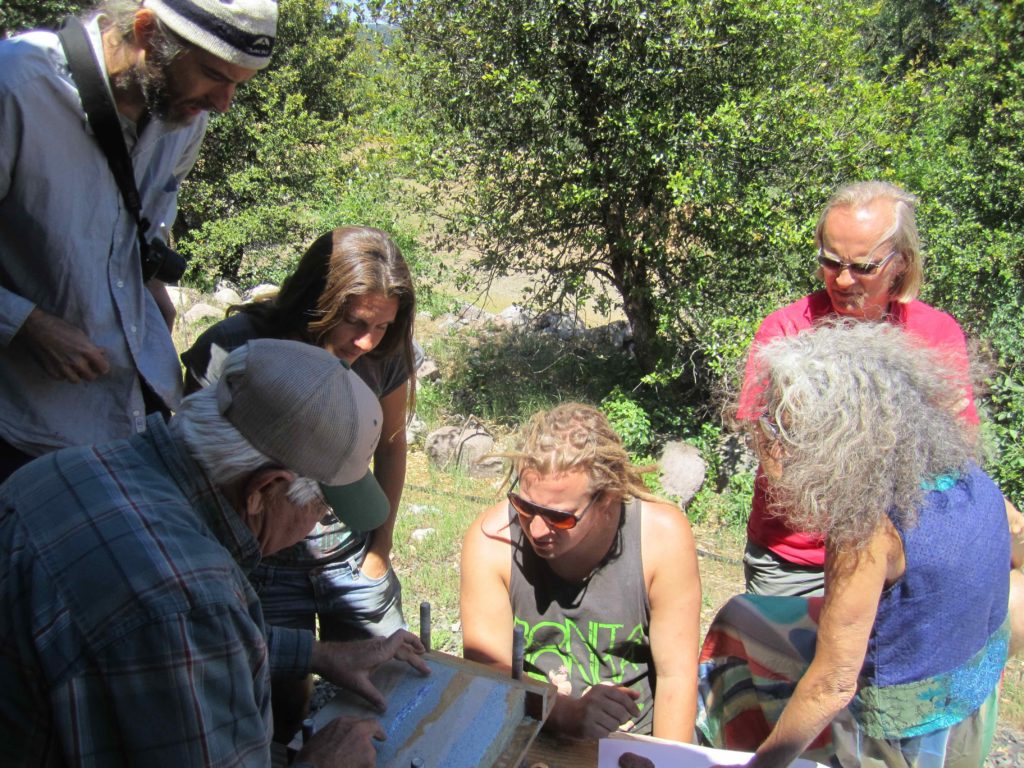 Straw Hall takes shape… A team effort over several years in the making.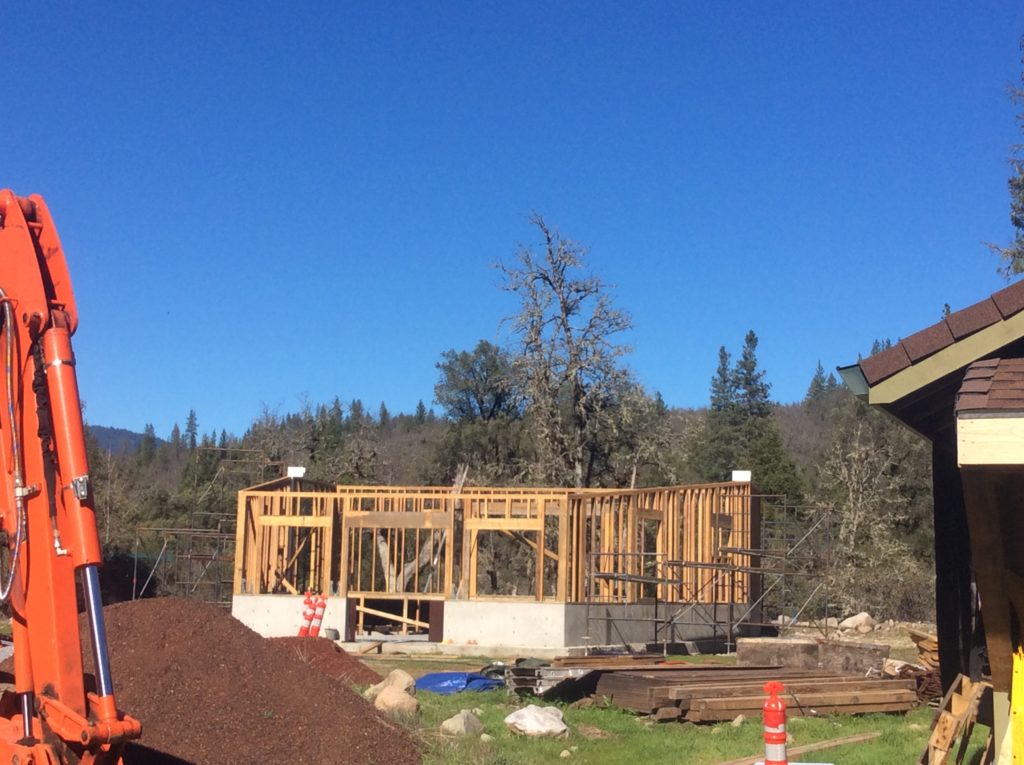 Video of Straw Hall interior wall plastering work: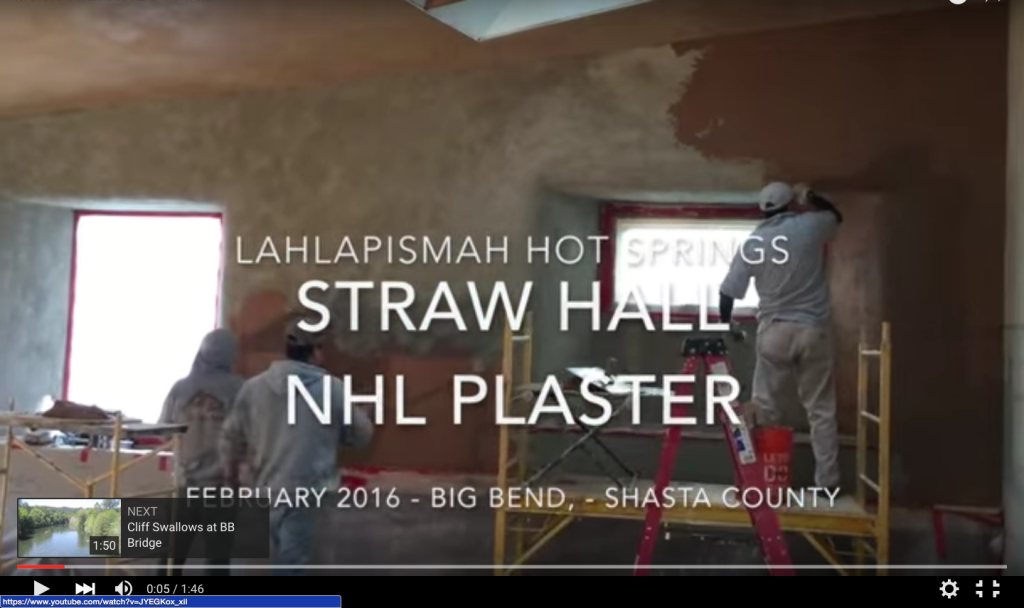 Click on the image above to see a video of a bit of plastering action…
or, use this link: https://youtu.be/N_bMxiQY5QI
************************************************************
We are nearing completion of the new multi-purpose community gathering building, known as Straw Hall. The building exterior features a copper-colored steel roof with four skylights, custom stone masonry walls and pillars (made from local Lah-lah-pismah rocks!), and NHL (Natural Hydraulic Lyme) plaster walls. The interior boasts a colorful layered rammed-earth wall, stacking functions as both a foundation for the straw bale walls, and an attractive art installation, demonstrating the craft of rammed earth as one of the many natural building techniques we plan to showcase in various structures at BBHS
.
Straw Hall (with Toolaypah-Ahtay Ahko in the background):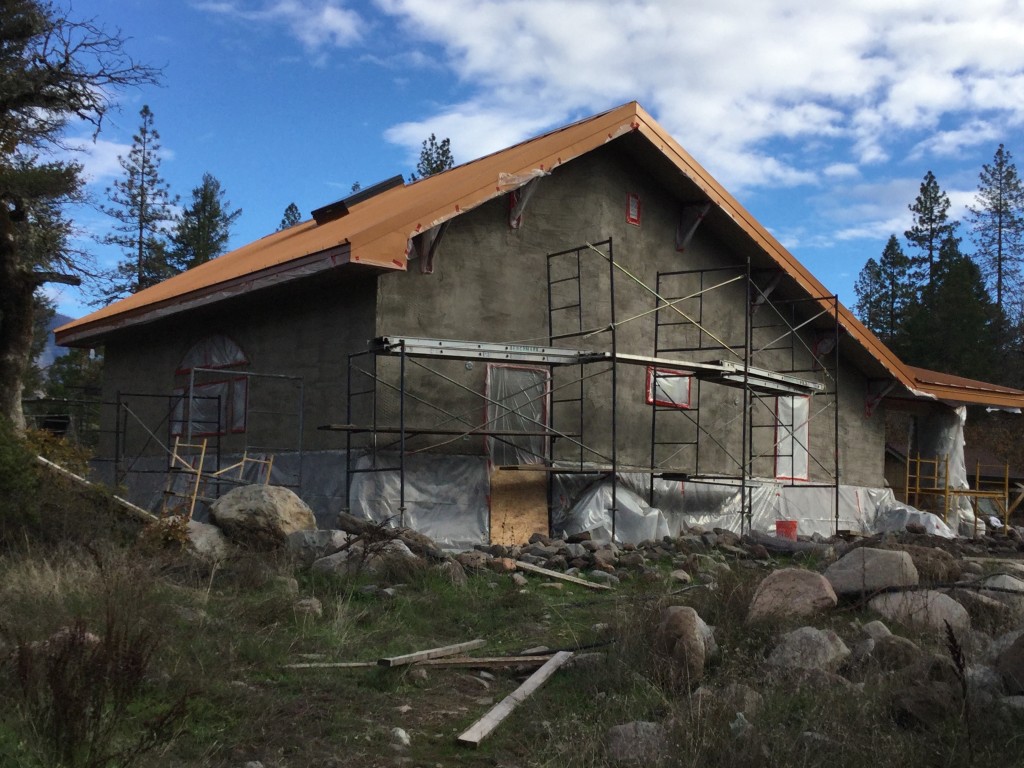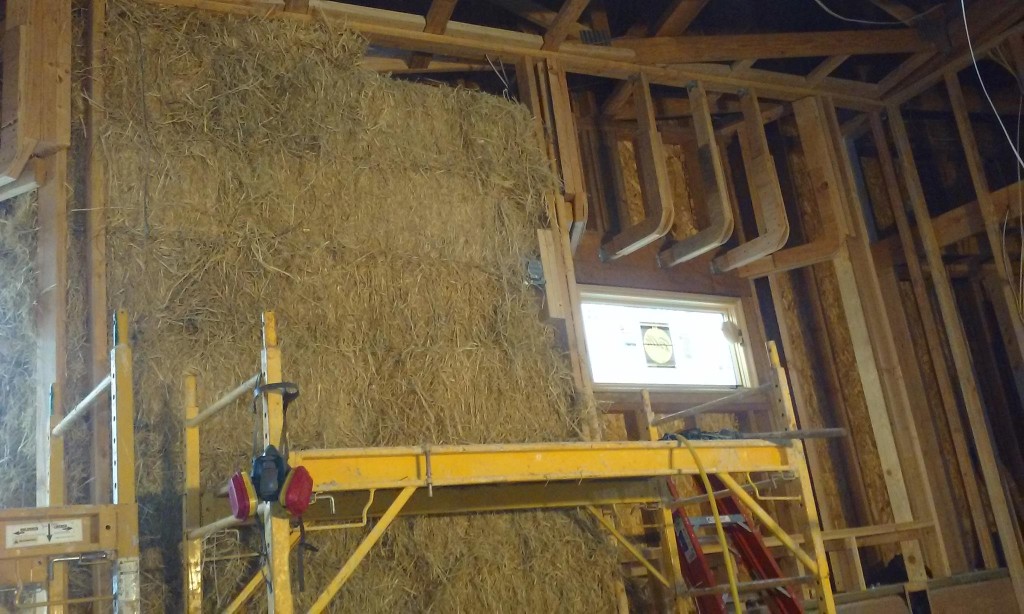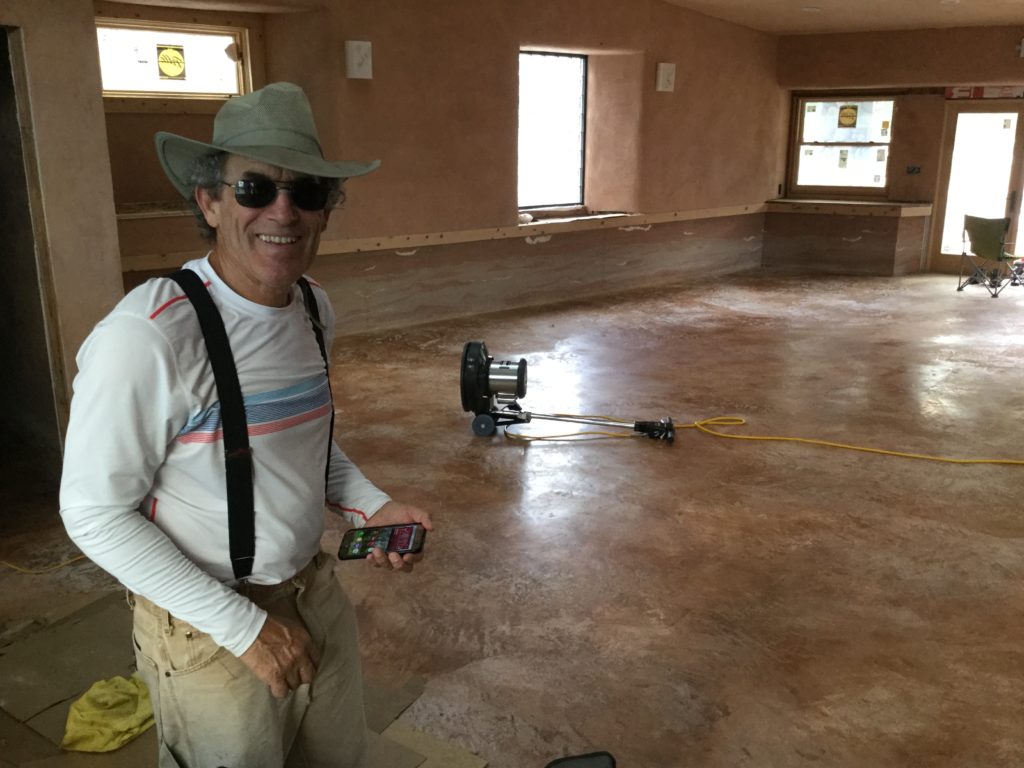 The building is a stunning collaboration, with masterful construction led by master builder, artist, and rice farmer Rick Green. Plaster wizardry by Lin Spier. Finish carpentry by Sy Giles. Stone masonry by Ken Silva and crew. And many more helpers along the way!!